Ionized Wind Deodorizer MXAP-AR201
Using latest MRD(Multiplex Ring Discharge) patented Japan technology, generate 3 times more amount of ions.
High efficiency on deodorization and disinfection.
Fanless design providing quiet environment.
Filterless design, Eco-friendly and cost saving.
Wide application areas such as kitchen, office, living room or odour from pets, etc.
Li-Ion battery InsideNormal Mode : around 24hrs , High Mode ; around 8.5hrs
High/Normal mode for various room size. High: 12 ~ 32㎡; Normal: 4 ~ 8㎡
Power supply by DC5V USB (with adaptor), low power consumption.
Wide temperature working range 0 – 40℃. (Battery Charging temperature: 5 ~ 40℃)
Coverage Area: Normal mode : 1.5~3㎡, High mode : 5~13㎡
Maxell MXAP-AR201 Ionized Wind Deodorizer adopted latest patented Japan technology, capable to generate 3 times more amount of ions, decompose bacteria, viruses, and odor with its strong oxidizing power, any nasty odor come from clothes, shoes or any other places will be wiped out by Maxell MXAP-AR201 Ionized wind deodorizer, giving you clean, fresh and comfortable living space!
Japan latest patented Technology – MRD (Multiple Ring Discharge)
Ions is always a powerful helper on disinfection and deodorization, however conventional corona-discharge method of generation of ions does not capable to provide enough purification power due to limited quantity of ions and small coverage space.
To solve such difficulty, maxell adopted the latest patented Japan technology MRD, which realize 3 times ions generation, drive airflow to enhance the purification effect without fan, so to solve the inefficiency issue brought by the traditional dischage method."
Patent Protected Technology
Testing bacteria: Escherichia Coli
In a sealed testing box (around 9L space), insert the product body and virus solution (put 2mL onto a 6mm diameter laboratory dish), run the product and preserve it in room temperature. After 24 hours, use 10mL SCDLP (Soya Casein Digest Lecithin Polysorbate) medium to wash out, then use the bacteria testing medium to measure the number of bacteria from the washed out liquid.
試験機関:(一財)日本食品分析センター (around 100L space)
Testing virus: : Escherichia Coli Phage
In a 25㎥ (around 6pcs tatami size) sealed testing area, set up the product body, run the stirring fan
and spray the bacteria solution to carry out the test. Collect the first growth (start from 0min) floating
bacteria from the testing area. After that, collect the floating bacteria at each elapsed time and measure
the number of the floating bacteria.
試験機関:(一財)日本食品分析センター(約25㎥空間)

Methyl mercaptan: Use rotten-onion-like smell for testing
Put the product body into a sealed desiccator (around 109L space), add the test target gas up to the designated concentration, run the product in room temperature, then measure the gas concentration inside the desiccator at each elapsed time by using the gas detector at 0min, 10mins, 30mins, 60mins, 120mins & 180mins respectively.
試験機関:(一財)日本食品分析センター(109リットル空間)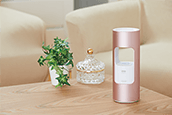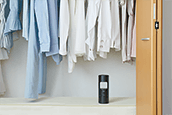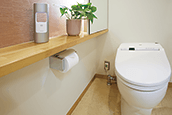 | | |
| --- | --- |
| Model | MXAP-AR201 |
| Product dimension | 70(W) x 70(D) x 186(H) mm |
| Input/ Output jack | Power Input : AC100-240V, 50/60Hz (BS approved AC-DC adaptor) |
| Output Voltage/ Current | AC adaptor output : DC5V/1A(max) |
| Safety Protection | Auto Power off when discharge plate is not installed properly or removed. Short circuit protection for ion discharge plate. |
| Weight | Approx. 370g |
| Accessories | AC-DC Adaptor with USB port x 1, USB cable 1.8m x 1, Chinese & English User Manual x 1 |